4 stores from the Tower Theater
Christopher Torres – Customer Experience Management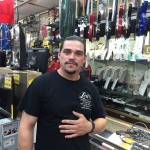 Christopher is a new addition to the Lou's family but is fitting in perfectly with his passion for the items we sell and commitment to customer service. Although he only started working here again after a brief hiatus, he has been a permanent fixture at the shop since he was a kid always buying, selling and trading merchandise. His favorite things about the shop are helping the customers and being around our great staff. Christopher also enjoys playing guitar, movies and archery.
Pebbie Kimbrough– Greeting Manager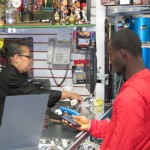 Every successful business needs a traffic cop and, fortunately, we have Pebbie. Although Pebbie has only been with us since 2011, she has been in the Jewelry and Pawn business since 1975! We count on the Sicklerville resident to answer the phones, keep us organized and greet our customers with a friendly face. Pebbie is married with two children, 4 step-children and twelve grand children and enjoys traveling (her favorite destination is Las Vegas) and loves The Commodores.
Jennifer Matthews – Assistant Manager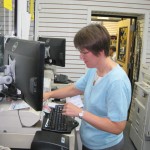 Jennifer has been with us since 1997 and is very important to our success. She most enjoys how close the Lou's family is and looks forward to working each day. This Folcroft resident also enjoys collecting Mickey Mouse items with her favorite being a giant snow globe.