4 stores from the Tower Theater
Stanton Myerson -"The PawnBoss"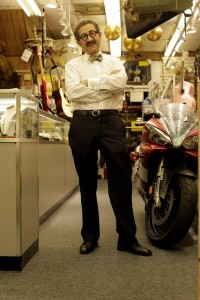 1954. That is the year that Stanton began working at his family-owned pawnshop at the age of 6 (we have pictures!). Many things have changed since 1954 but Stanton remains passionate and excited about his company and serving his customers. Our customers actually stop in some days just to have Stanton cheer them up because, as only Stanton can put it, "EVERY DAY IS SHOWTIME." Stanton learned the pawn business from his father, Louis Myerson (our business namesake) and carries on the tradition of always giving our customers the best deal possible. He is also a certified Gemologist and holds a degree in Business Administration from Temple University. A lifelong Philadelphia area resident, he currently lives in Center City with his beautiful wife and 2 Shih Tzu's. Stanton also enjoys Opera, business mentoring, public service (he sits on about a dozen boards) and, of course, collecting cool stuff.
Charlene Powery -General Manager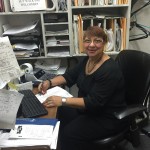 "Mama Char" is her nickname because she takes care of everyone as if they were her own. Charlene started working at Lou's in 1988 and has been the manager since 1996. She makes sure everyone in the store has everything they need to succeed at their jobs including cooking lunch for The PawnBoss everyday (her best dish is Island Curry Chicken). Charlene truly treats everyone like family which explains why she is constantly receiving gifts from our customers. Her kind heart helps keep Lou's a positive place to come on any given day.Here are some fun facts about Mama Char, she is an avid reader, has a wonderful daughter, loves to entertain and is Scott Andrews god mother.
Scott Andrews -Pawnbroker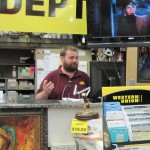 Scott is our all-around "go to" guy at the shop as he always seems to have the answer to questions and the ability to fix what is broken. The Drexel Hill resident has been with Lou's since 2007 but has been hanging around the shop since 1984 (at age 5!) as his mother was the original store manager. Scott is happily single and enjoys collecting watches and riding his Yamaha R1 motorcycle.